PlayStation's Worldwide Studios Release Lineup: The Next Wave of PS4 Games
2018 has been a banner year for Worldwide Studios, with great games like God of War, Astro Bot Rescue Mission, and MLB: The Show, as well as other PS4-exclusive games — each of which demonstrate what makes PlayStation the best place to play.
But the Worldwide Studios team is hard at work. We wanted to give you a status check on the next wave of innovative experiences from our studios in Bend, OR; Tokyo; San Mateo, CA; London; and more. Each title is as varied as its hometown!
Déraciné
Release date: November 6, 2018
As previously announced, Déraciné from Sony Interactive Entertainment, SIE Japan Studio, and FromSoftware is scheduled for release exclusively for PlayStation VR this November 6, 2018.
In an emotionally deep narrative, players will take the role of an unseen faerie who forges a personal bond with the children in a secluded boarding school. While moving around the boarding school in frozen time, players will collect and piece together various bits of information that serve to unfold an overarching mystery. Déraciné is the VR debut from Bloodborne director Hidetaka Miyazaki, and FromSoftware.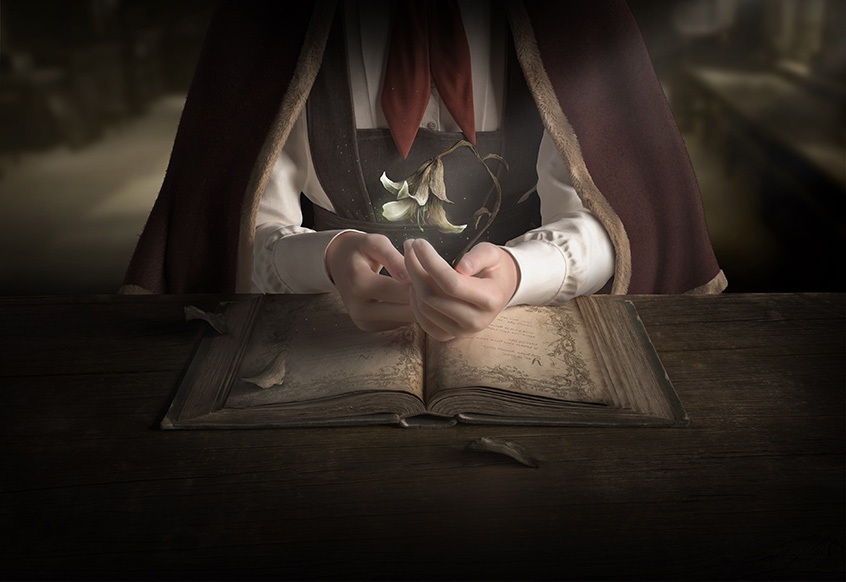 Days Gone
Release date: April 26, 2019
We want to share a change in release date for this highly anticipated title from Bend Studio. We recently decided to move the release of Days Gone from the crowded February timeframe to April 26, 2019. While the studio is eager to see Days Gone in the hands of fans, Bend Studio will take the opportunity to further polish Days Gone.
As PlayStation fans already know, Days Gone is an open-world action game set in the high-desert of the Pacific Northwest. Traversing harsh landscapes on their drifter bike, players must fight for resources as they attempt to survive broken roads, unpredictable weather, attacks from other human factions, infected wildlife and roaming Freakers — a brutal, dynamic world that is dangerous both day and night.
Concrete Genie
Release timeframe: Spring 2019
Developed by the Pixelopus team at PlayStation, Concrete Genie follows a bullied teenager named Ash who escapes his troubles by painting spectacular living landscapes and mischievous creatures in the walls of his abandoned hometown of Denska. Using a magical paintbrush, Ash discovers his paintings can purify Denska's polluted walls and bring life back to the town.
Pixelopus, a development studio at PlayStation's San Mateo campus, is targeting an early 2019 release date for Concrete Genie for the PS4 system. We'll have more details to share in the weeks and months ahead!
Everybody's Golf VR
Release timeframe: Spring 2019
The hit golf franchise, Everybody's Golf, makes its PS VR* debut in Spring 2019! Developed by Clap Hanz in association with SIE Japan Studio, players will use the DualShock 4 or PlayStation Move motion controllers to swing their virtual golf clubs.
PS VR allows players to experience the world of Everybody's Golf in ways they have never been able to before: getting a better sense of the terrain, reading wind direction to evaluate shots, and more.
We know many of you will want to know about key upcoming titles such as the beta for Dreams, Blood & Truth, Death Stranding, Ghost of Tsushima, and The Last of Us: Part II. The studios are hard at work polishing up these epic PS4 games, but we aren't yet ready to share a release timeframe. When that news is available, rest assured – you'll be the first to know!
Looking for more news? Click here to catch up with the latest in the world of videogames and eSports and while you're at it, why not become a member of the GamingMonk community to partake in discussions, tournaments and so much more.