GameStop are running a promotion in Germany, Austria and Switzerland where anyone buying a used PlayStation 4 or Xbox One controller gets a free copy of the online shooter.
It's not even a used copy. It's a brand new copy of the game on PlayStation 4 or Xbox One, and all you need to do is buy a used, official controller from either system.
Fallout 76 was originally retailing for €70 (it's now been slashed to €30), while a new DualShock 4 is €53, so used ones are obviously cheaper.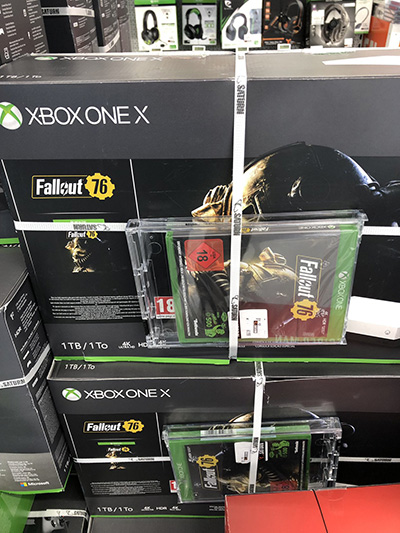 GameStop aren't the only German retailer having trouble moving the game, either; the big electronics chain Saturn are also giving copies of the game away with the Fallout 76 Xbox One bundle. Meaning you'd get an Xbox One, a copy of Fallout 76 and then…another copy of Fallout 76.

Looking for more news? Click here to catch up with the latest in the world of videogames and eSports and while you're at it, why not become a member of the GamingMonk community to partake in discussions, tournaments and so much more.